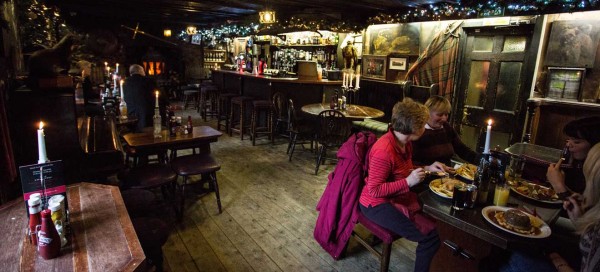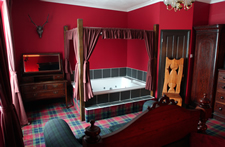 Their story: Opened in 1705, The Drovers Inn is one of the oldest licensed premises in Scotland and located at the northern tip of Loch Lomond. It takes its name from the Highland drovers who used to drive their cattle down the side of Loch Lomond to the markets. One of the most famous drovers was Rob Roy. Not surprisingly, given its 300 year history there have been many ghost sightings in the inn. The Inn was also used as a location in the German film Cloud Atlas starring Tom Hanks and Halle Berry. And stars such as Gerard Butler and Game of Thrones' Rory McCann have also been spotted there
Their accommodation. The Drovers' accommodation is not based on your standard hotel bedroom. It reflects the tradition and history of the historic building but no two are in any other way similar. In one room you will find the Duke of Argyll's original bed next to a Jacuzzi bath. There are a mix of standard rooms and en suite twin, double and family rooms.
The deal: Rooms from £35 per night B&B for a single room to £110 per night B&B for a Luxury Jacuzzi Room. They are currently offering 3 nights for the price of 2 (subject to availability, 3 consecutive nights only, lower rate is free night, not available with any other offer).
To book: Tel +44(0)1301 704 234 or book online