Jinty McGuinty's has been quite a landmark in Ashton Lane in Glasgow's West End since it opened 23 years ago.
It was originally a restaurant but since its conversion to a pub it's gone from strength to strength. Jinty's father, Vincent O'Kine, was a well-known boxer from the Maryhill area of Glasgow.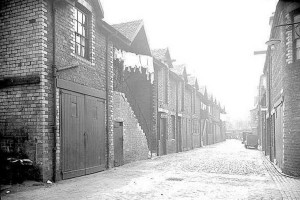 The pub is a big supporter of local talent and promotes it nightly with our live music sessions. One of our regular singers, George Donaldson, who had been with us for 22 years, and travelled the world with Irish band, Celtic Thunder, recently passed away and he will be sorely missed at our Sunday night music sessions.
In Jinty's you will find great staff, great Guinness and great food as well as live music and don't miss our legendary St Patrick's Day celebrations with all day music, good food and oysters. In the pub you can choose from the mahogany panelled interior with booths, old barrels as tables, and a roaring fire or relax on the large outdoor terrace when the weather is good. If, on your next visit to Glasgow, you fancy a charming night out with a bit of local colour then check out Jinty McGuinty's.