Pay attention at the back, settle down and keep your eyes on your own work.
The former Woodside School is no longer the responsibility of the School Board of Glasgow, but as The Old School House, it has kept a touch of the same flavour. A sign tells you that 'weakness of attitude becomes weakness of character', there are big sinks and old-fashioned tiles in the 'little boys' room' and, on the walls, there are framed photographs of the end-of-term play.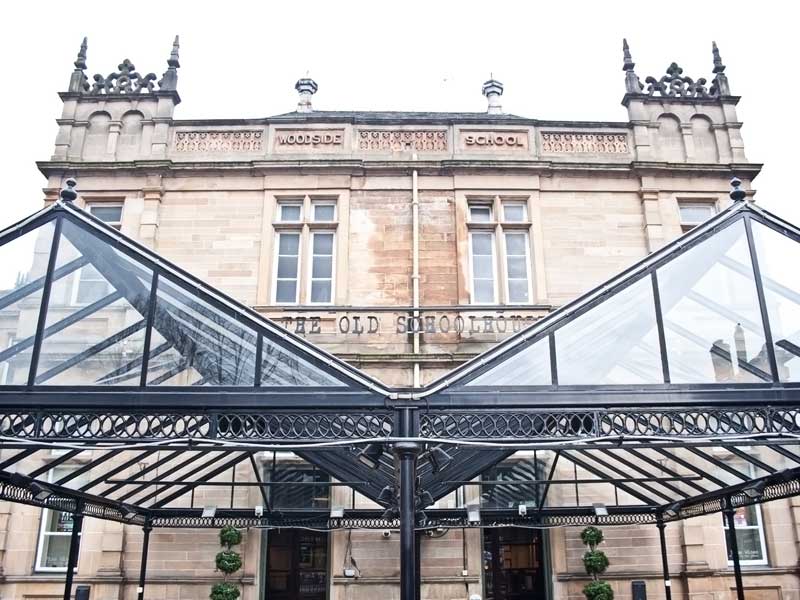 But now the playground, with its great glass canopy, is a popular beer garden, the tottering piles of schoolbooks are part of the bar and the spacious interior attracts a lively crowd at all times – even after the bell has gone.
'weakness of attitude
becomes weakness of character'
Being a neighbour of the Stand Comedy Club, The Old School House is a bar where you're as likely to bump into up-and-coming comedians and both Kevin Bridges and Frankie Boyle have been spotted here as you are sports fans attracted by the many large and small-screen TVs with two Sky boxes. The meal deals help make it a favourite with University of Glasgow students and their lecturers, as well as with locals. Good service, free Wi-Fi, a pool table, a juke box, a snug that accommodates around 30, a Monday-night 'Sorry Smartphone' quiz and a Friday-night open-mic session, all make it so much more enjoyable than your schooldays. For those still at school, there's a special family area where children are welcome.