Our wee pub was once referred to as an Oasis in the Desert. On the 1st August 1991 we entered the licensed trade and pledged to bring Real Ale back to Hamilton.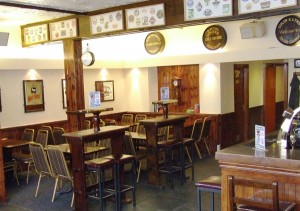 Starting with one ale tap and enlisting the help of our marketing ace, Wee Geordie, we were soon reaping the 'Awards'. A further two ale taps were soon added and we became a frequent winner of CAMRA's Lanarkshire Pub of the Year. By 2001 we had become CAMRA's Landlord of the Year for Glasgow and the West of Scotland – the first time a pub had won the award outside of Glasgow.
Today we offer customers occasional live music, a quiz night every Tuesday and a Beer Garden during the summer months as well as a friendly community welcome.