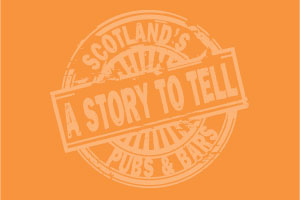 Scotland's friendliest pubs and bars will be recognised in a new award category at this year's Scottish Thistle Awards. Nominations are now open for entry, closing on 18 May.
The Scottish Thistle Awards is an awards programme run by VisitScotland on behalf of the tourism industry. It celebrates the achievements of local tourism businesses and is designed to encourage continued excellence across the industry.
The new award and the VisitScotland-growth funded Scotland's Pubs and Bars: A Story to Tell recognise the key role of pubs and bars in the fabric of Scotland's hospitality reputation. Research shows that 58% of all visitors to Scotland and 71% of foreign visitors experience a pub or bar during their stay – a hospitable welcome as part of this experience could make a huge difference to their stay and likelihood to return to an area.
This year's national ceremony marks the 22nd year of the programme and will include four regional awards ceremonies.
Regions included in the programme consist of North East and Tayside, South/Central East, and South/Central West. The winners of each area will represent their regional categories at the final awards ceremony.