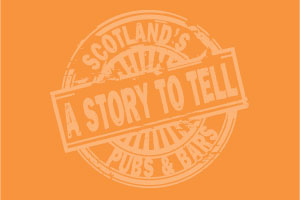 Belhaven managed pubs, part of Scotland's Pubs & Bars: A Story to Tell, has won the Multiple Food Service Operator Award at the prestigious 2014 National Fish & Chip Awards.
Organised by Seafish, the authority on seafood, the awards recognise the wealth of quality, value and choice offered by the nation's much loved outlets serving up the UK's national dish. Winning the title has in the past resulted in sales increases of up to 100 per cent for the winning shop.
Now in their 26th year, the National Fish & Chip Awards continue to be the most sought after awards for anyone involved in sourcing, producing and selling the UK's most iconic dish.
The Multiple Food Service Operator Award is open to all multiple foodservice operators that serve fish and chips, e.g. pubs, cafes, department stores, hotels, travel and leisure.
Speaking at the wards Paul Williams, Chief Executive of Seafish, said:
"Year on year, the outstanding standards set by entrants across all the award categories, continues to impress. Their unwavering commitment to the industry and the efforts made towards responsible sourcing and maintaining standards are vital in ensuring future generations can enjoy the nation's favourite dish."
The awards are designed to raise industry standards, recognise achievement and reward excellence in both individuals and businesses throughout the fish and chip sector.
The Belhaven managed pubs that are part of Scotland's Pubs & Bars: A Story to Tell are: